2020 Playwrights' Collective
Our 2020 Collective kicks off in May. We meet the 2nd and 4th Saturday of each month from 2pm-4pm through October.
Location- Inside/Out Theatre,
Margaret Lockwood Gallery
7 S. 2nd Ave. Sturgeon Bay.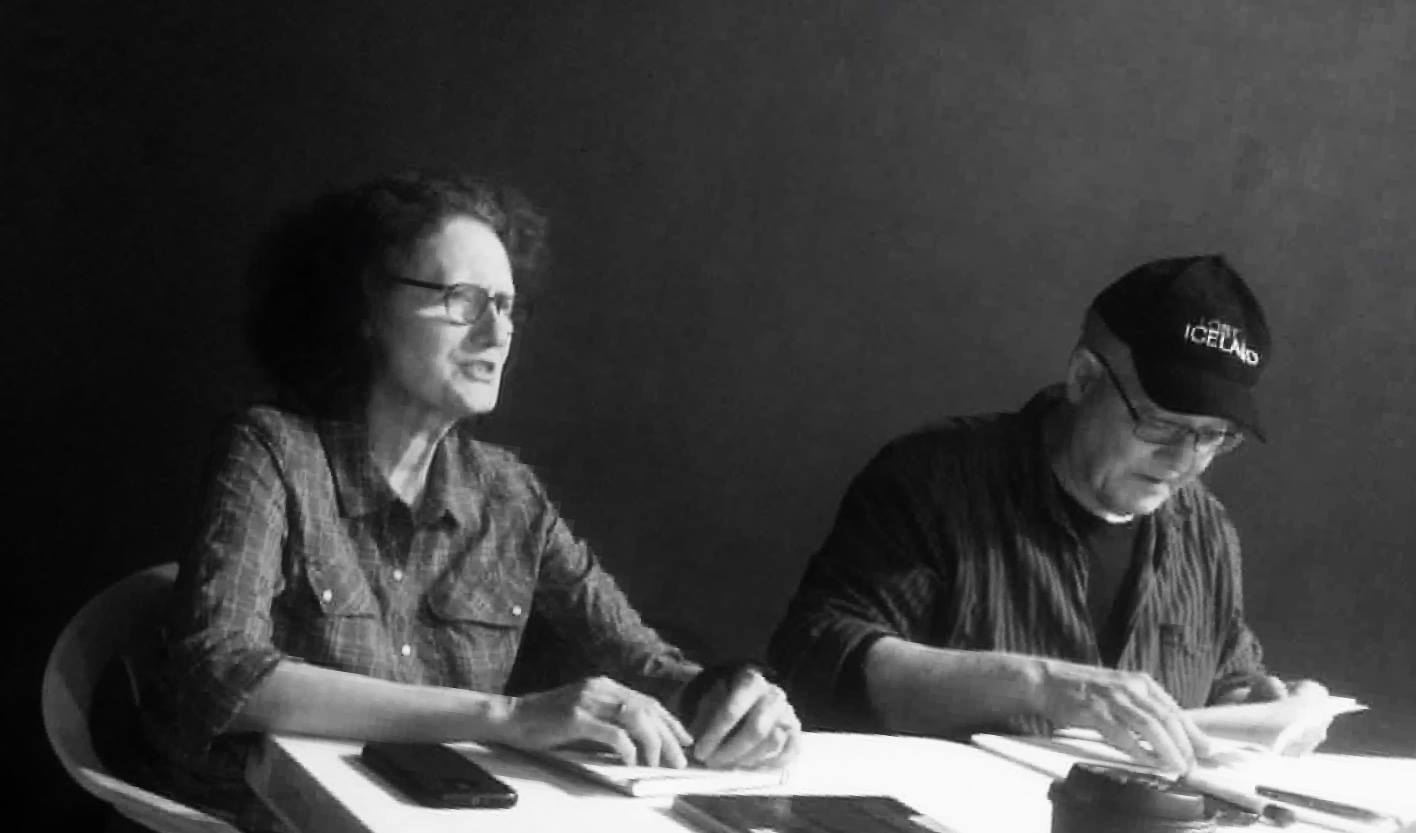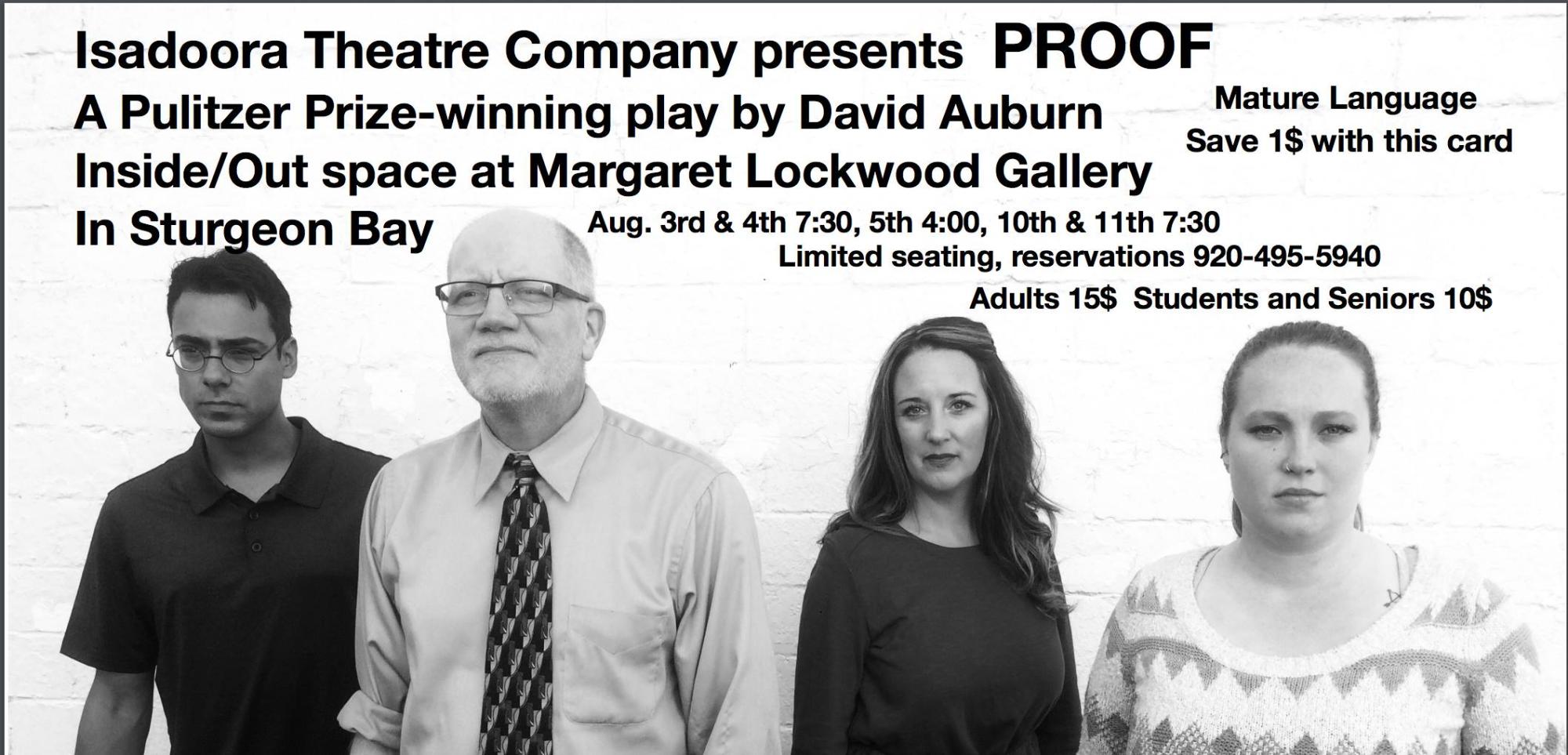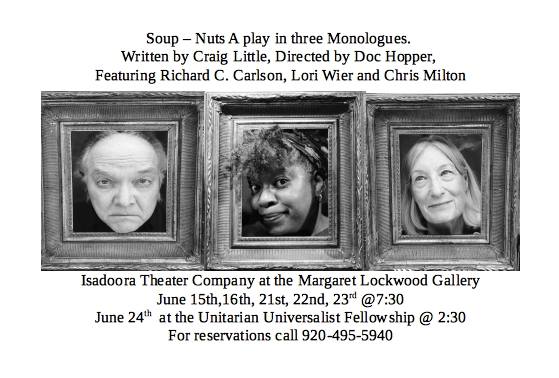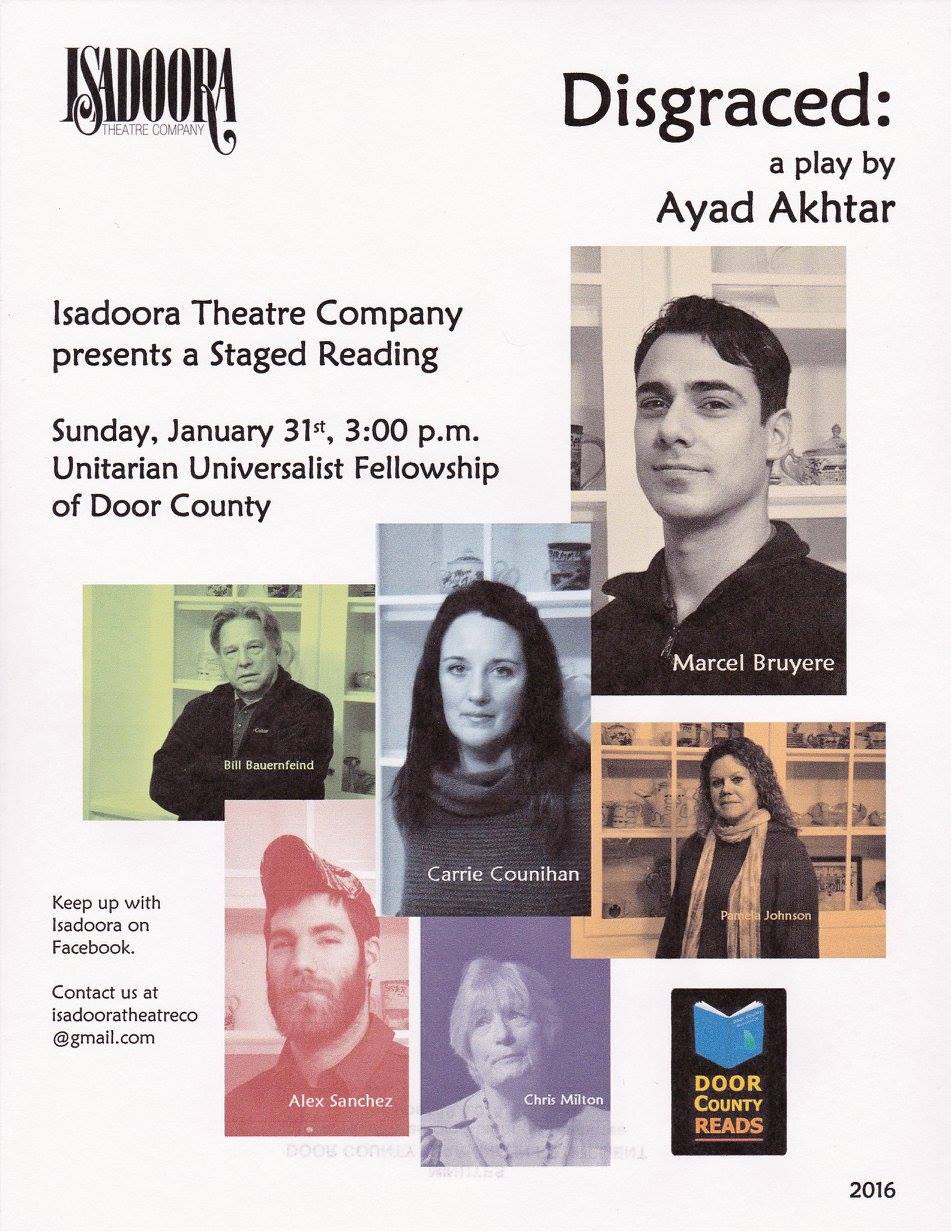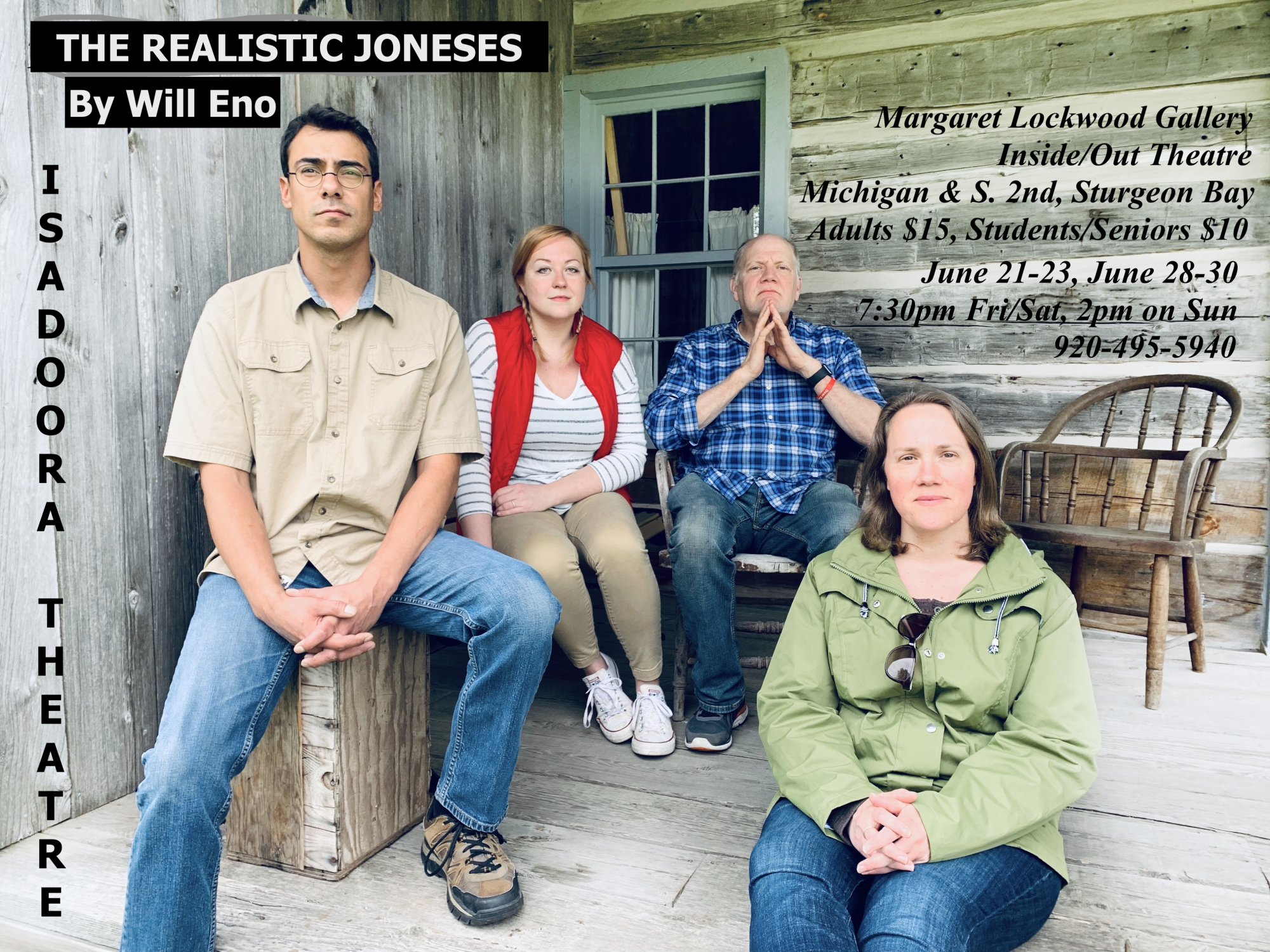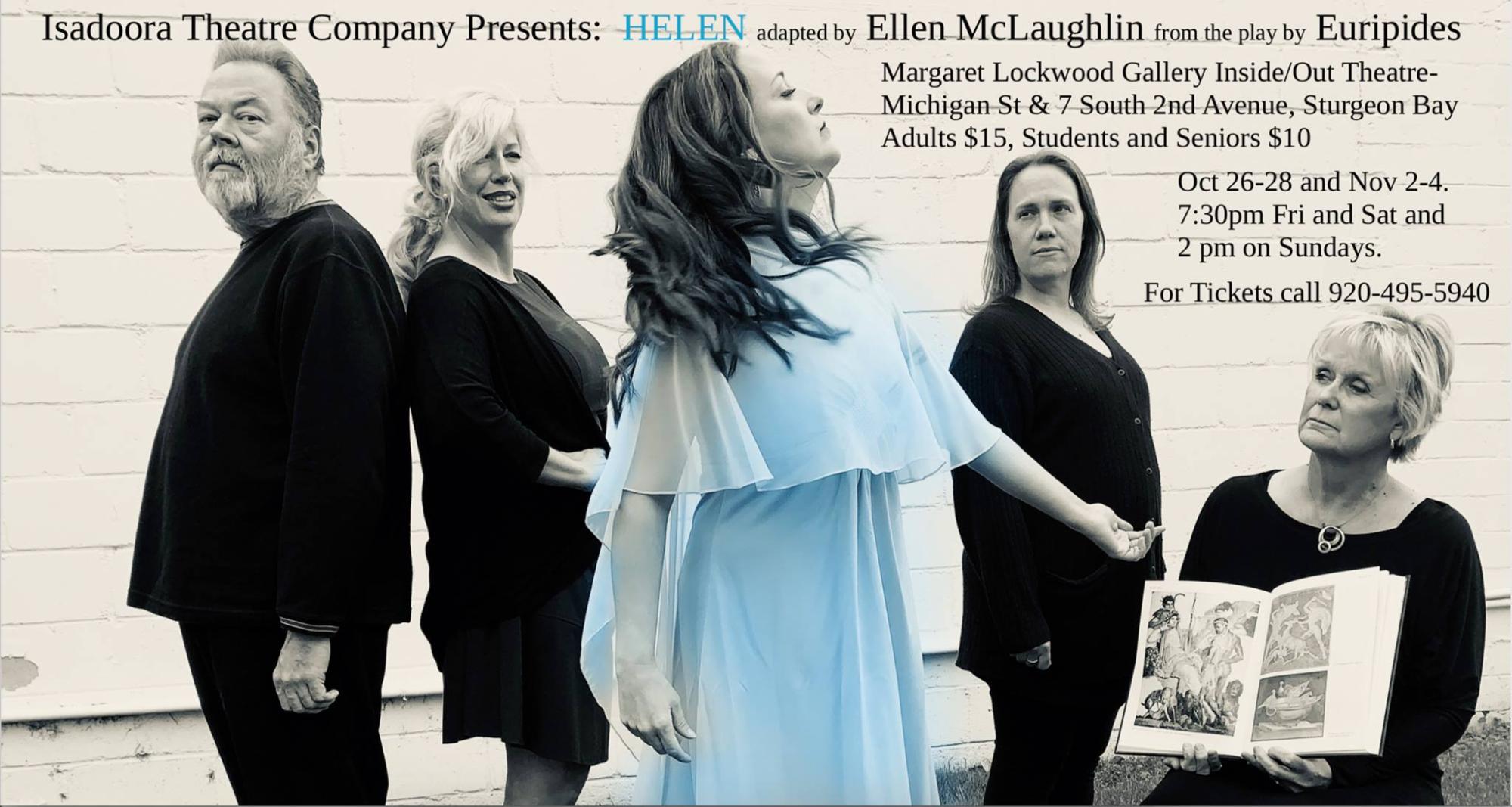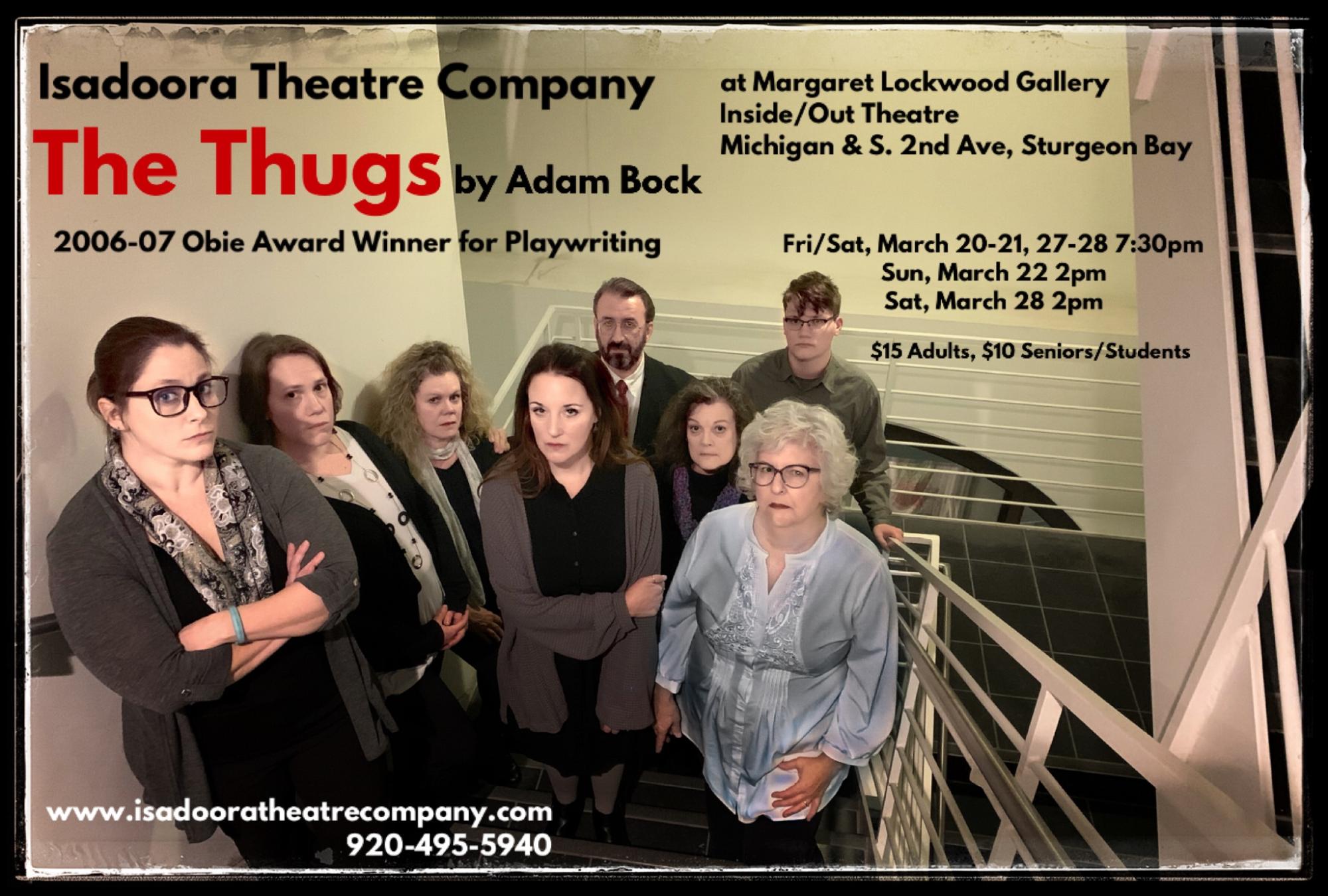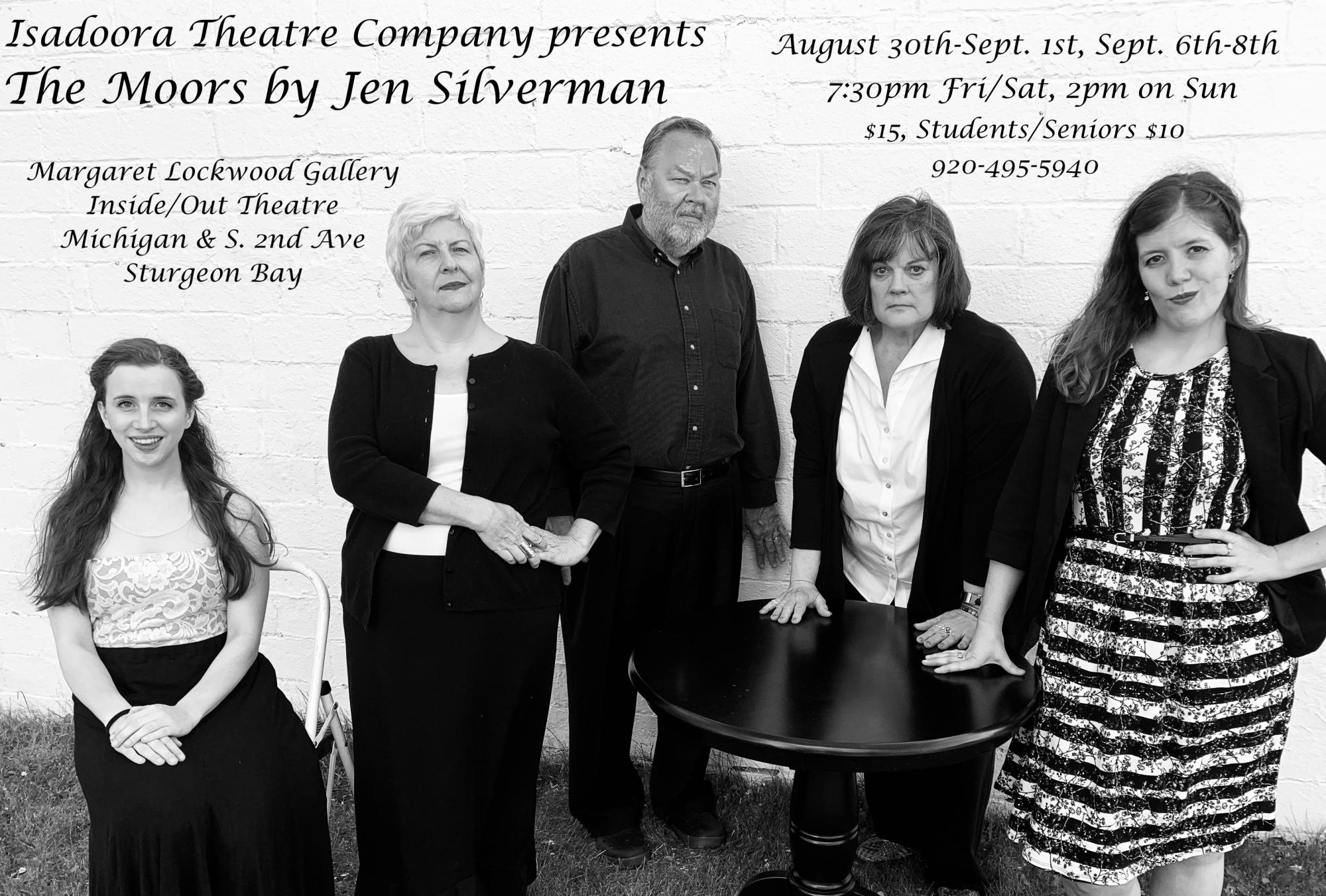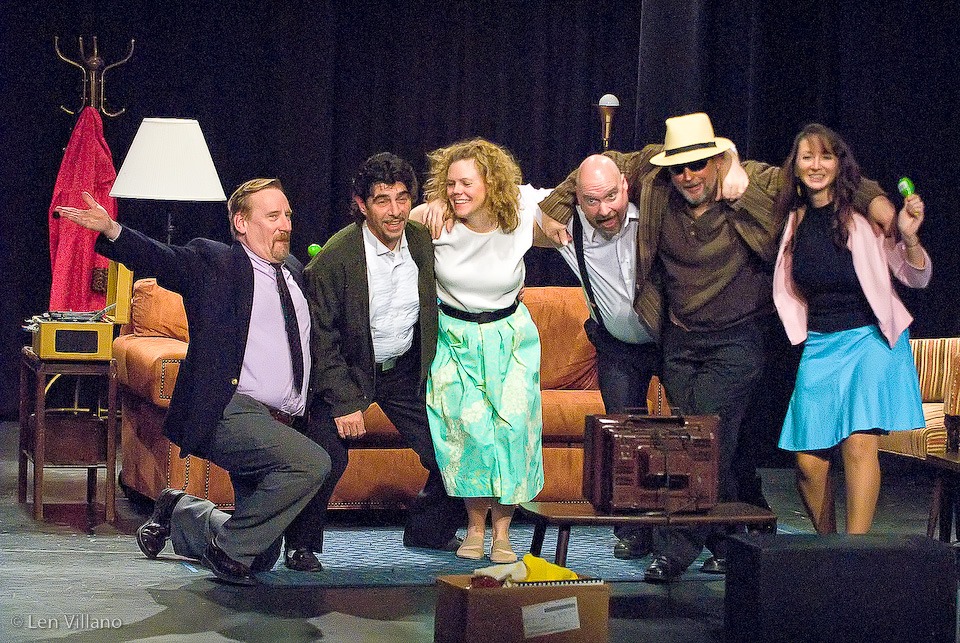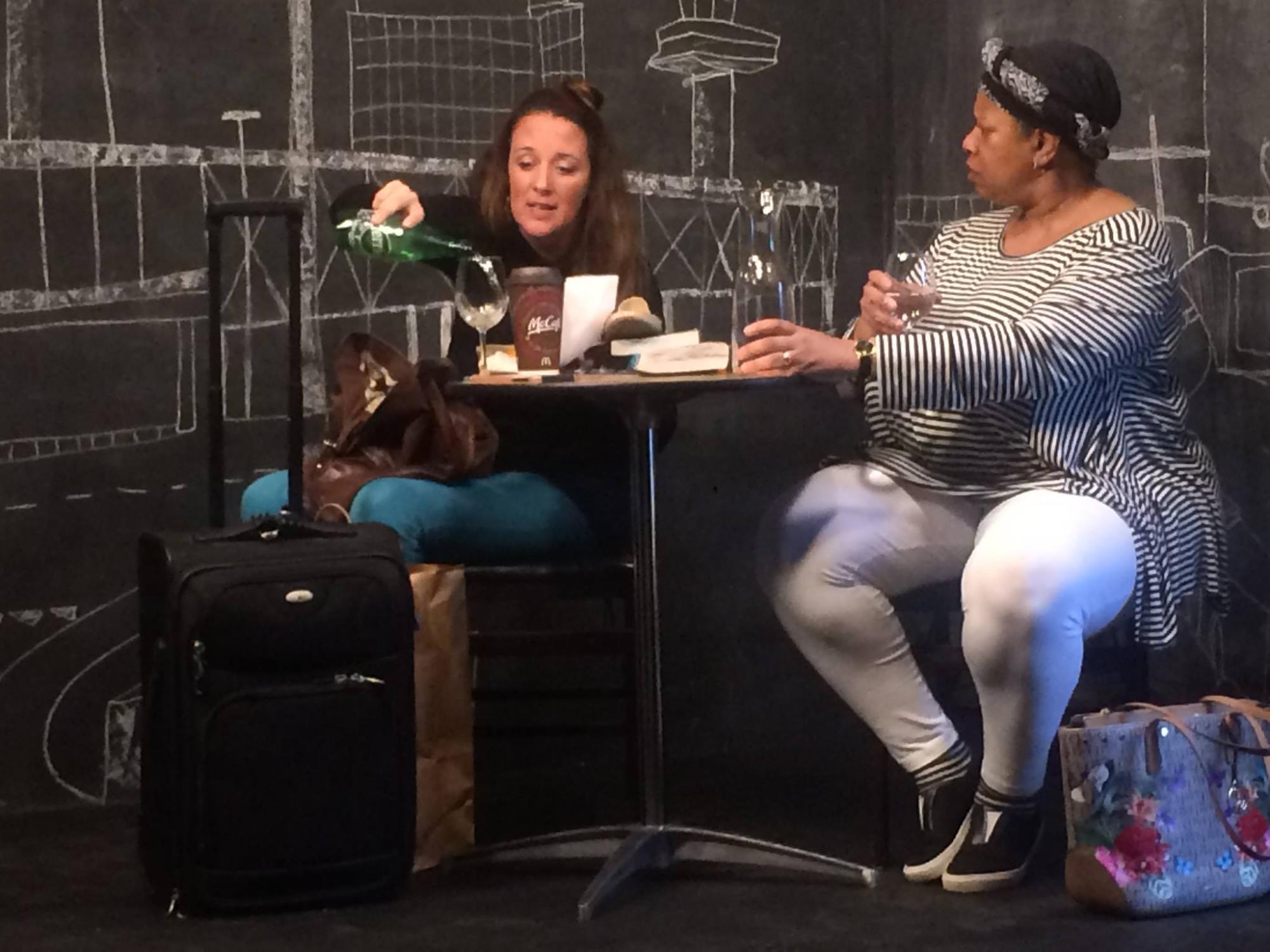 Open to writers of any experience level.
Beginning their third year, join the place for playwrights & script writers to gather. Sit in, or hear your own work read aloud.Suggested yearly membership for work read aloud:
$5 high school students; $10 all others.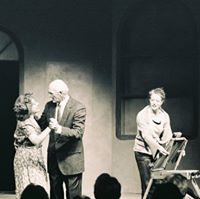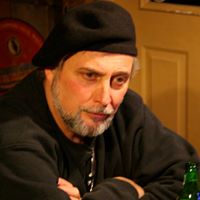 Our production the Pulitzer Prize winner Three Days of Rain will be remounted this spring! April 17-18 and April 24-26th. Visit The Forst Inn for details and to purchase tickets!